Vital System Inc. is an authorized reseller of Mach3 and Mach4 licenses. Check the
Price List
to purchase your license now!
HiCON CPU/OEM (pn7752) is an Ethernet based 6-axis motion controller designed for companies that can build thier own cutomized breakout board. HiCON provides excellent integration with Mach3 and Mach4 CNC software proven by several end users since 2011. Utilizing the latest 32-bit Microchip technology, HiCON offers a comprehensive set of features for your motion control and CNC applications.
For starters, we provide a simple breakout baord 7775 in order for you to test some of the capabilities of the motion controller before investing resources on building your own comprehensive breakout board. If you don't plan to build your own breakout board and are interested in an all-in-one motion controller with integrated I/O breakout, please take a look at our HiCON Integra motion controller.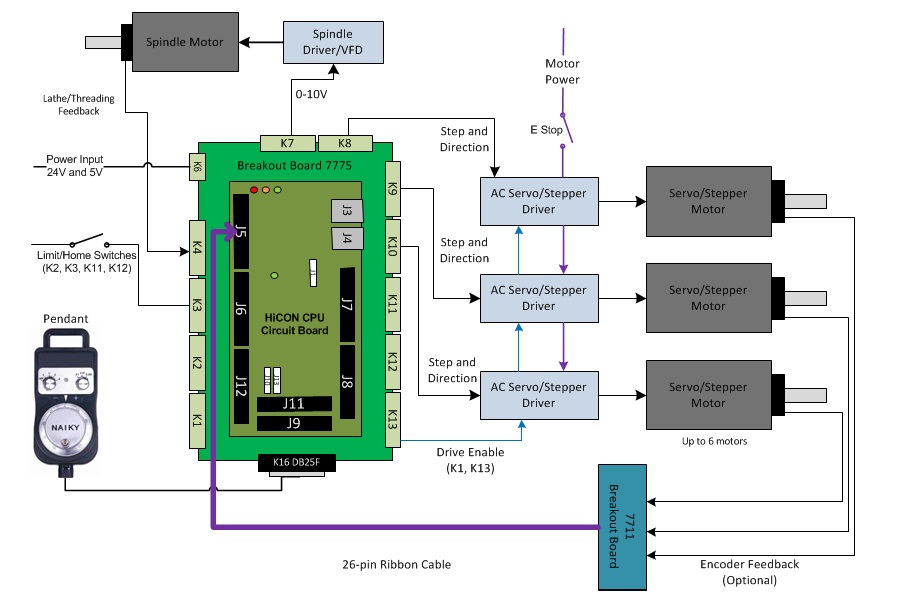 The HiCON controller can be used in a variety of applications, e.g.,
Data Aquisition Systems
PC Based or Standalone Motion and I/O Controller
Storage and Retrieval Systems
Milling / Lathe CNC Machines
etc
Mach3 and Mach4 CNC Controller
Mach3 and Mach4 are excellent PC-based software solutions for CNC, and when paired with HiCON motion controller, creates a state of the art CNC solution for machine-shop and industrial applications.
Mach3 or Mach4 used in tandem with HiCON simplifies configuration and integration, and greatly increases operation reliability. For the latest software releases, please refer to the "HiCON (7766) Support Files" section below. Release notes provides a list of changes made to the software.
Mach Software and HiCON setup:
Copy the HiCON plugin for Mach3 or Mach4 to the plugins folder in the Mach installation directory (e.g. "C:\Mach3\plugins" or "C:\Mach4\plugins").
Launch Mach software and perform all necessary configurations via the user friendly config screens accessible via HiCON plugin config selection.
For more information, consult the Mach3 Software Integration Manual.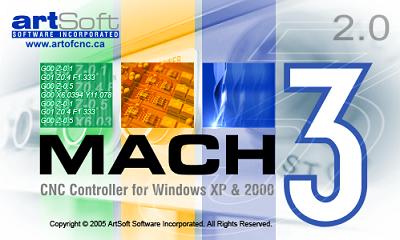 ---
---